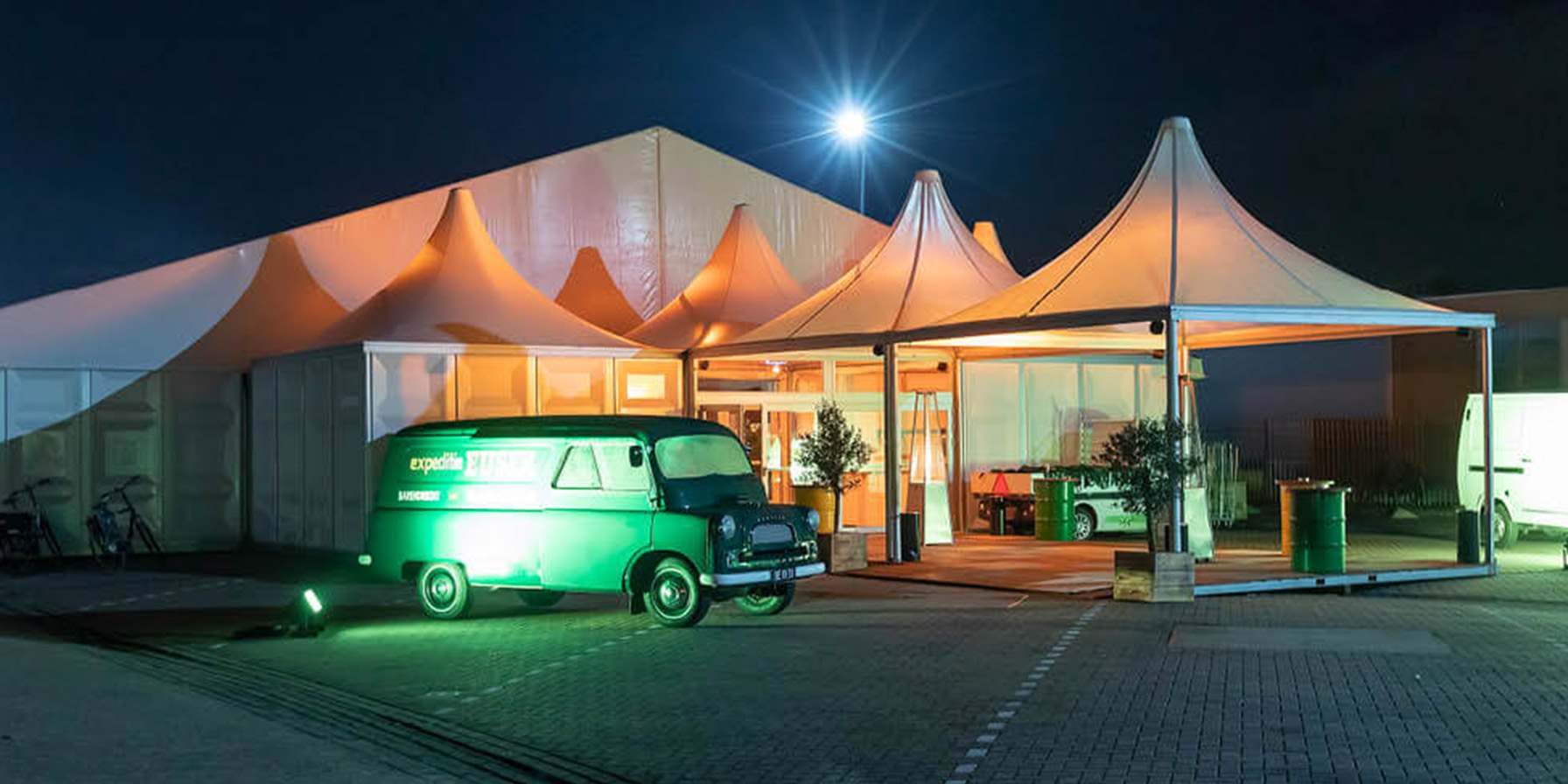 Party tent for anniversary party C. H. Euser Transport B.V.
Staff party | Events application
Client
C. & H. Euser transport
Target client
In honour of the 100th anniversary of the transport company C. H. Euser Transport, the company would like to organize an anniversary party. The company has over 500 employees and wants to ensure that the entire anniversary party will take place in the tent. The tent will include various food and drink distribution, a stage for a singer and DJ and various 'chill' areas to sit.
Information
Enough floor space was required to realize the wishes and needs of CH Euser Transport. That is why we have chosen a tent accommodation of 75 meters long and 25 meters wide. The tent accommodation had sandwich panels and the tent accommodation was heated. The floor of the tent was covered with carpet tiles, which ensured that an extra experience was created. There were also 2 pagoda tents that functioned as an entrance and wardrobe.