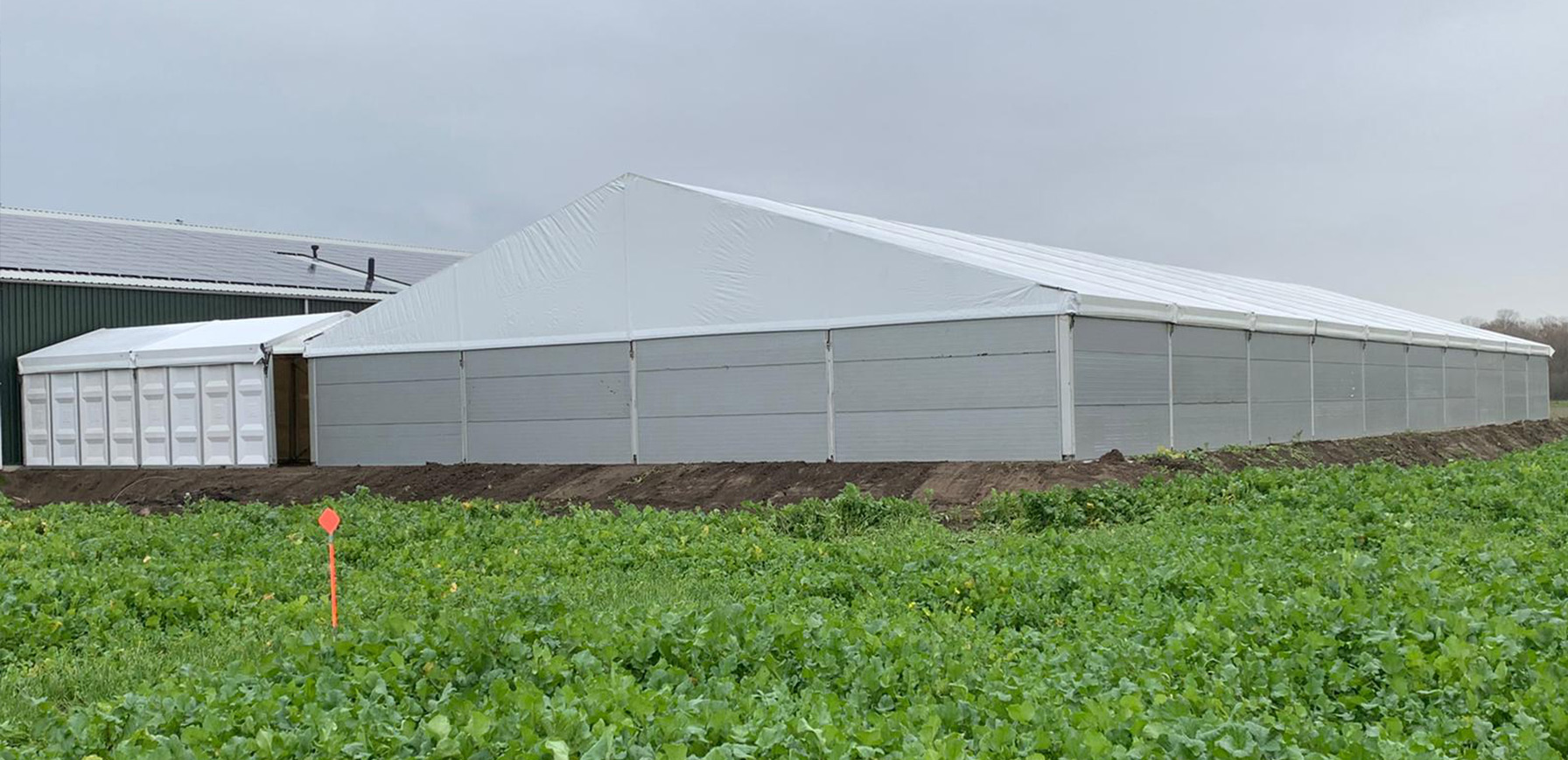 Storage for mushroom cultivation
Storage facility | Industrial application
Objective client
The client wanted to create extra space for the storage of mushrooms.
Information
In collaboration with the customer, Kontent Structures has installed a 20 x 50 m tent construction that serves as a storage space for mushrooms.
A lock has been placed next to this tent, which provides a passage from the building to the storage tent.
Project Details
Tent structures used for this project