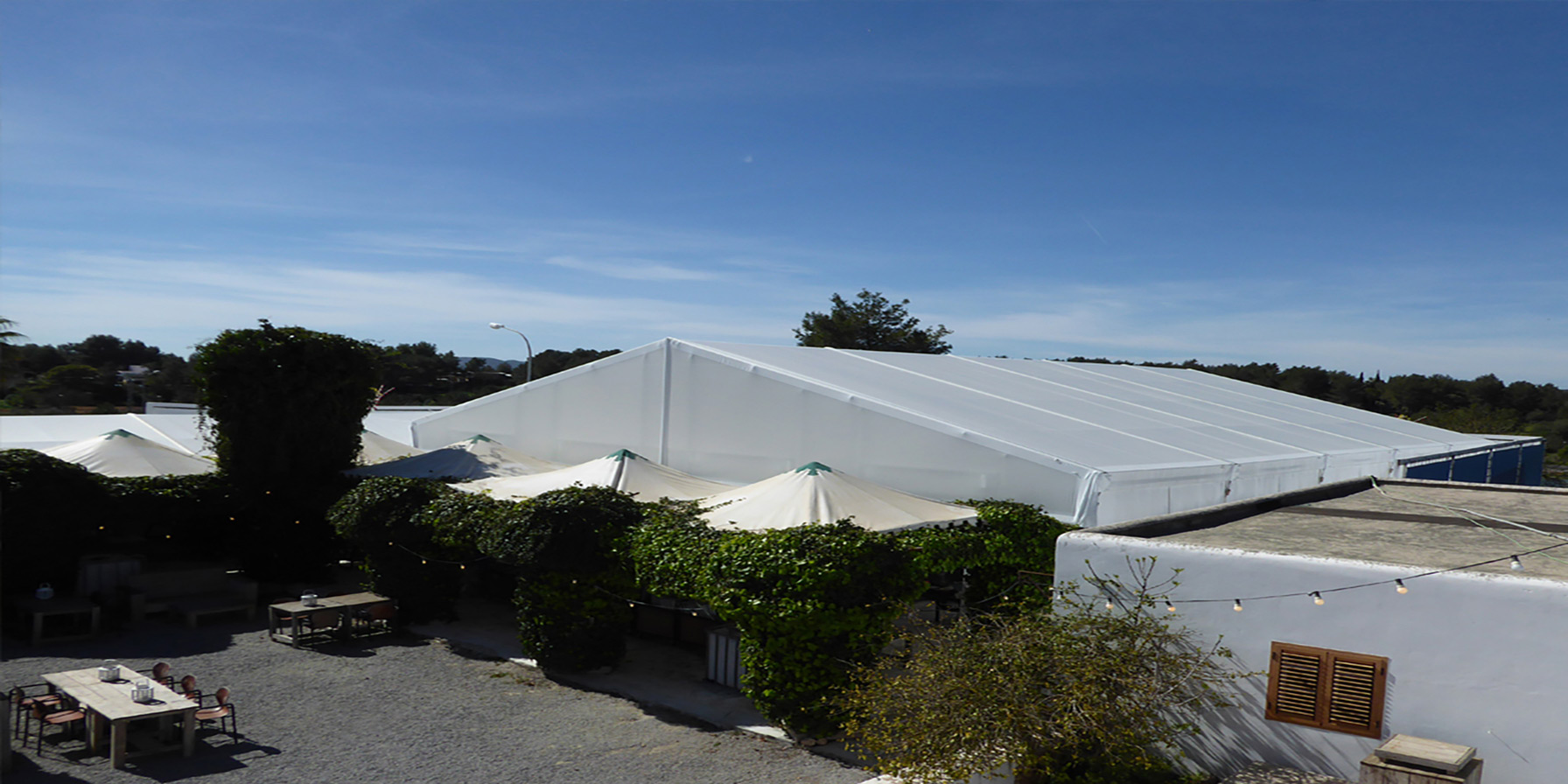 Temporary retail space Sluiz Ibiza
Retail space and shelter | Business application
Client
Sluiz – Ibiza
Objective client
Sluiz wanted to cover part of their site with tents. These had to remain partially open on the sides in view of the beautiful weather, the preservation of the atmosphere and above all access for their customers.
Information
Sluiz is located in the wonderful Ibiza and sells all kinds of decoration products, plants and fashion. They also have a bar/restaurant for breakfast and lunch.
Various Kontent Structures tents have been set up there and are still used as commercial (shopping) spaces, especially for the decoration products and plants of Sluiz.
Would you like to learn more about this?
Do not hesitate to contact one of our specialized advisers without any obligation.