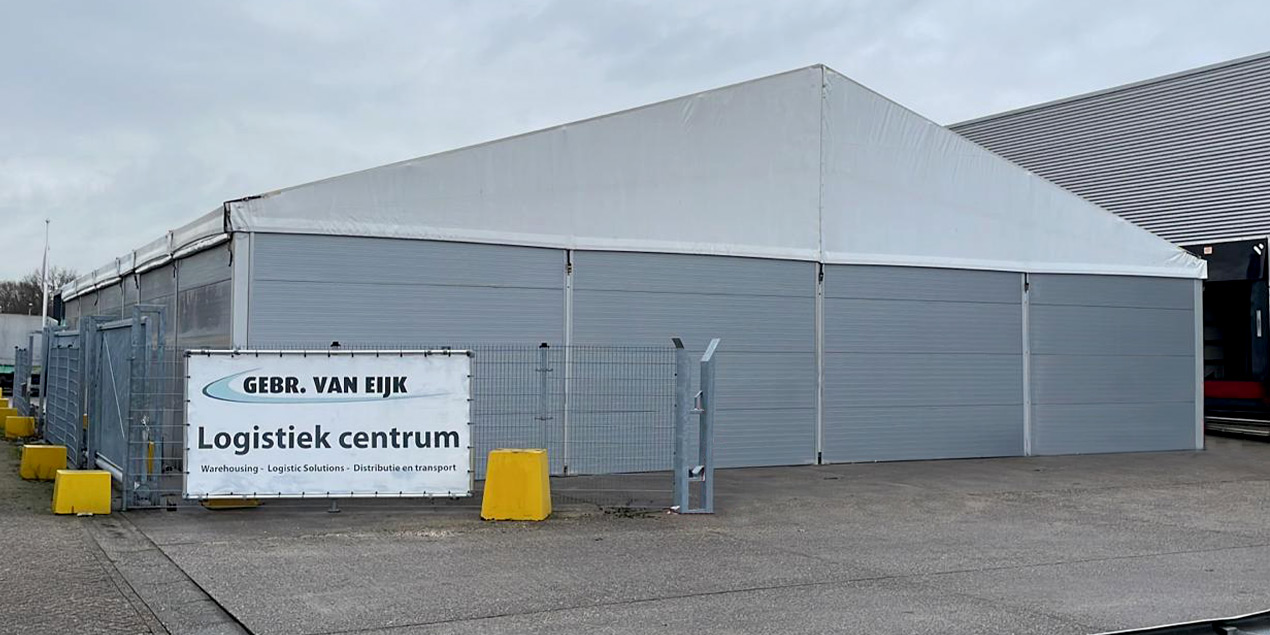 Warehouse for Gebr. van Eijk Transport
Warehouse and storage | Industrial application
Client
Gebr. van Eijk Transport and Logistics – Noord Brabant
Objective of the client
Placing additional storage space for the storage of logistic goods in a short period of time
To create more storage space, Kontent Structures has built several tent structures on the premises of Gebr. van Eijk Transport & Logistics. These storage halls of over 862.5 m2 have a sidewall height of 4 m and provide sufficient storage capacity. For ease of use, these storage halls have several rolling doors to allow forklift trucks to drive in and out easily. The use of energy-efficient LED lighting completes the use of these tent structures.
Below is an overview of the features:
Tent type: WS 225 (Warehouse Structure 225)
Dimensions: 20×27.50 & 12.50×25
Side height: 4 mtr.
Wall type: Sandwich panels
Roof: Opaque roof tarpaulins
Door types: Emergency doors and steel roll-up doors
Are you looking for information about a custom-made marquee?
Then feel free to contact one of our specialised advisors.
Sales: 0172 – 24 12 06                       Rentals: 0172 – 61 19 90
info@kontent-structures.com
Project details
Structure used for this project