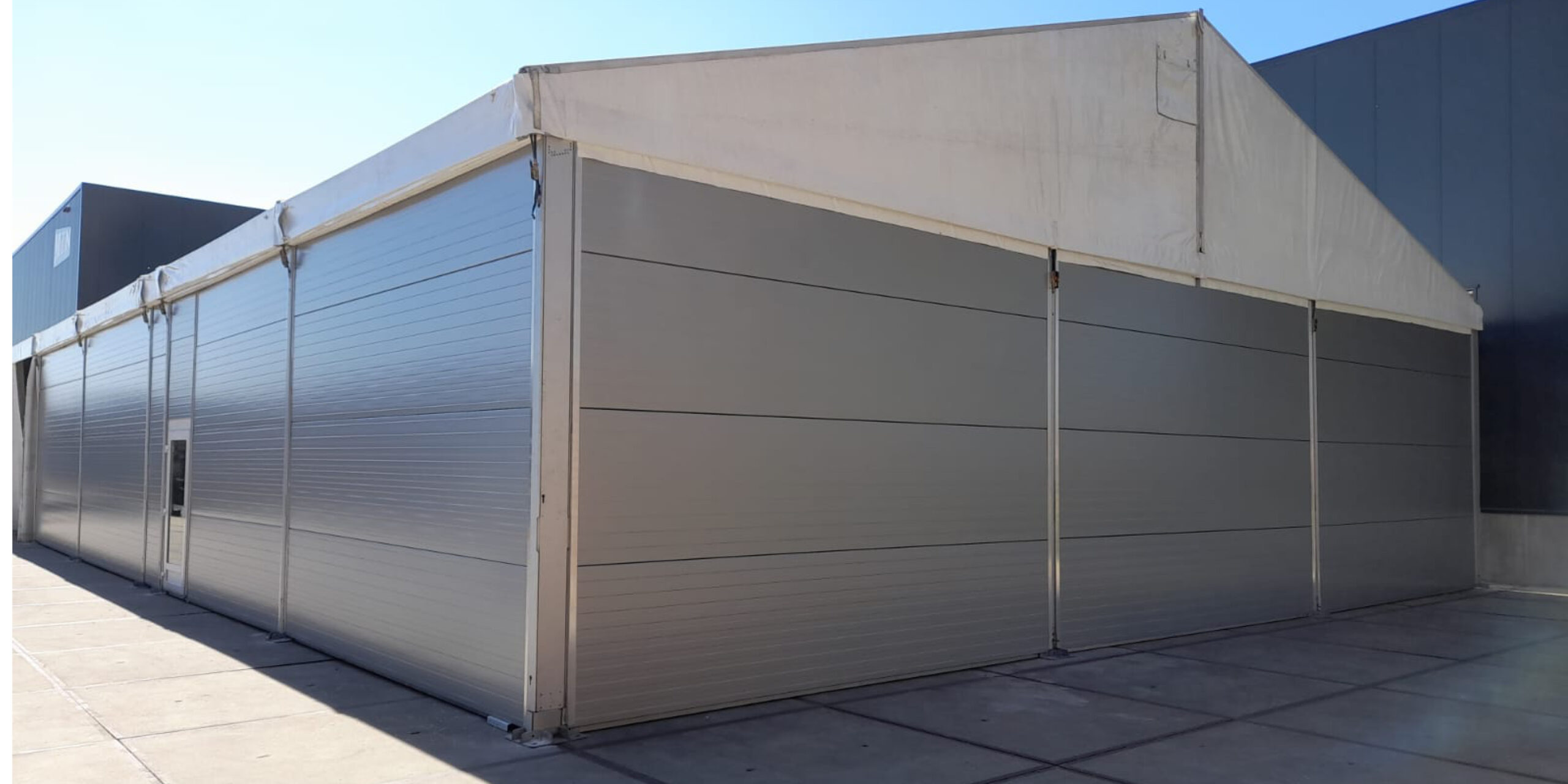 Warehouse structure Milin B.V.
Client
Milin BV – Nieuwegein
Objective client
Realize extra warehouse space in the short term without fuss.
Information

The entire tent is erected in just a few days on a base of Stelcon plates. The fully insulated storage hall is 15x29m with a side height of 4m. The automatic overhead doors make it complete and suitable for all kinds of warehouse applications. It was great to have been able to provide this customer with the desired extra business space quickly and accurately.
Below the relevant properties:
Tent type Kontent Structures: WS 225 (Warehouse Structure 225).
Width: 15 m free span
Length: 29 m (custom made).
Side height: 4 m.
Roof: Air-insulated tarpaulins.
Walls: insulated sandwich panels.
Doors: 3 automatic overhead doors with remote control and 1 wicket door.
Wind load: > 102 km
Snow load: 45 kg/m²
Standardization: the entire tent accommodation is produced in accordance with NEN-13782.
Would you also like information about a custom-made tent?
Do not hesitate to contact one of our specialist advisers without any obligation.
At Kontent Structures the possibilities are so diverse, you will be amazed!
Sales: 0172-241206          Rentals: 0172-611990
Project details
Tent structures used for this project