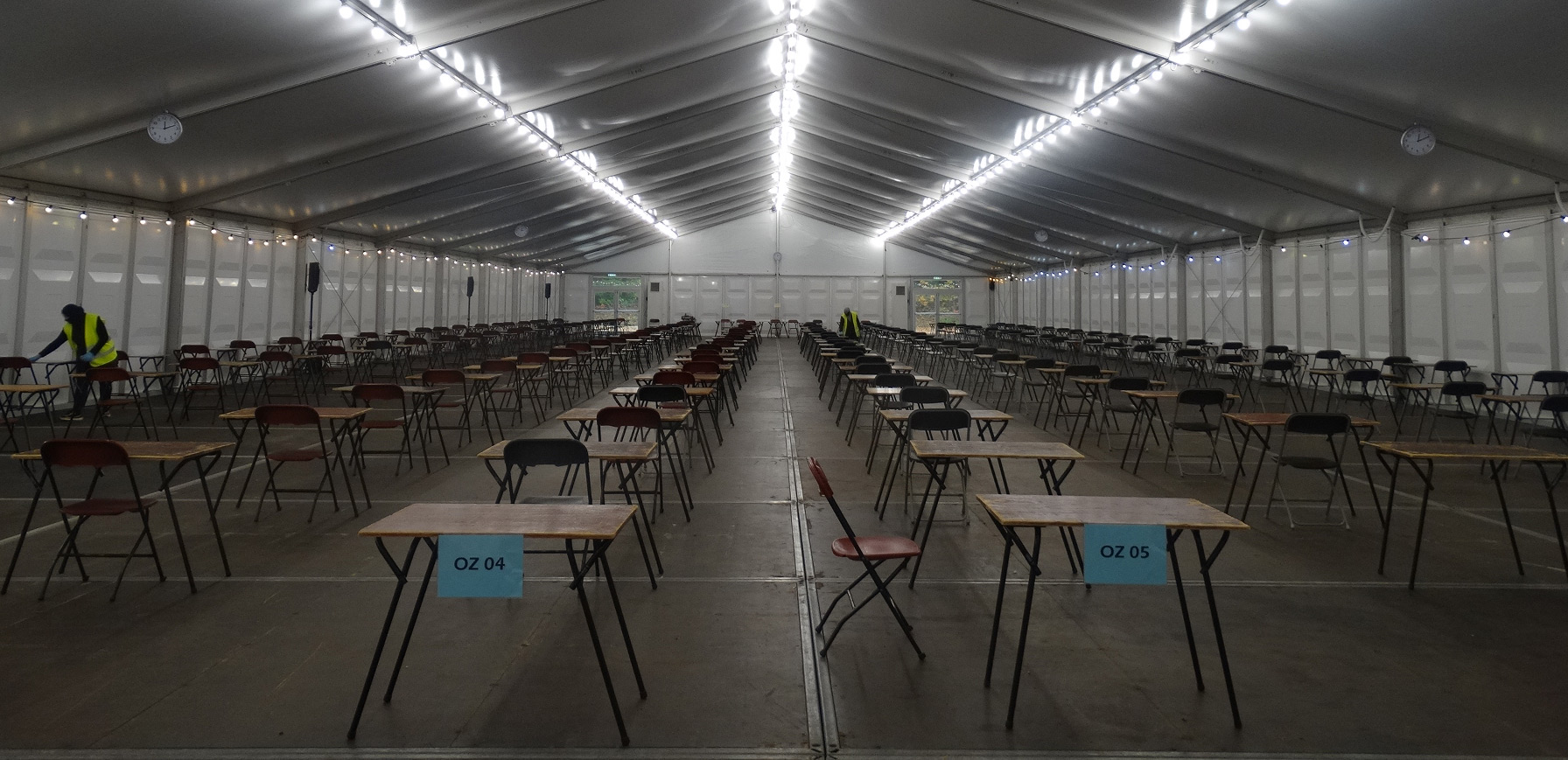 Temporary exam hall Tilburg University
Temporary exam hall | Education
Target client
Tilburg University wanted to create a space where offline exams could be taken. According to RIVM guidelines, sufficient distance had to be maintained between students.
Information
During this project, a pleasant collaboration with Van Rijswijk Verhuur took place, which made Tilburg University very satisfied with the final result. The tent construction consists of 3 compartments of 20×55 m + 20×75 m + 2x 5×10 meters. Due to the large size, the students can take the exams at an appropriate distance.
Fun Fact: While placing this tent construction, a tree grew in the middle of the parking lot where the tent construction would be placed. During the placement of the tent, there was built around the tree, so that it did not have to be removed.
Project Details
Tent structures used for this project