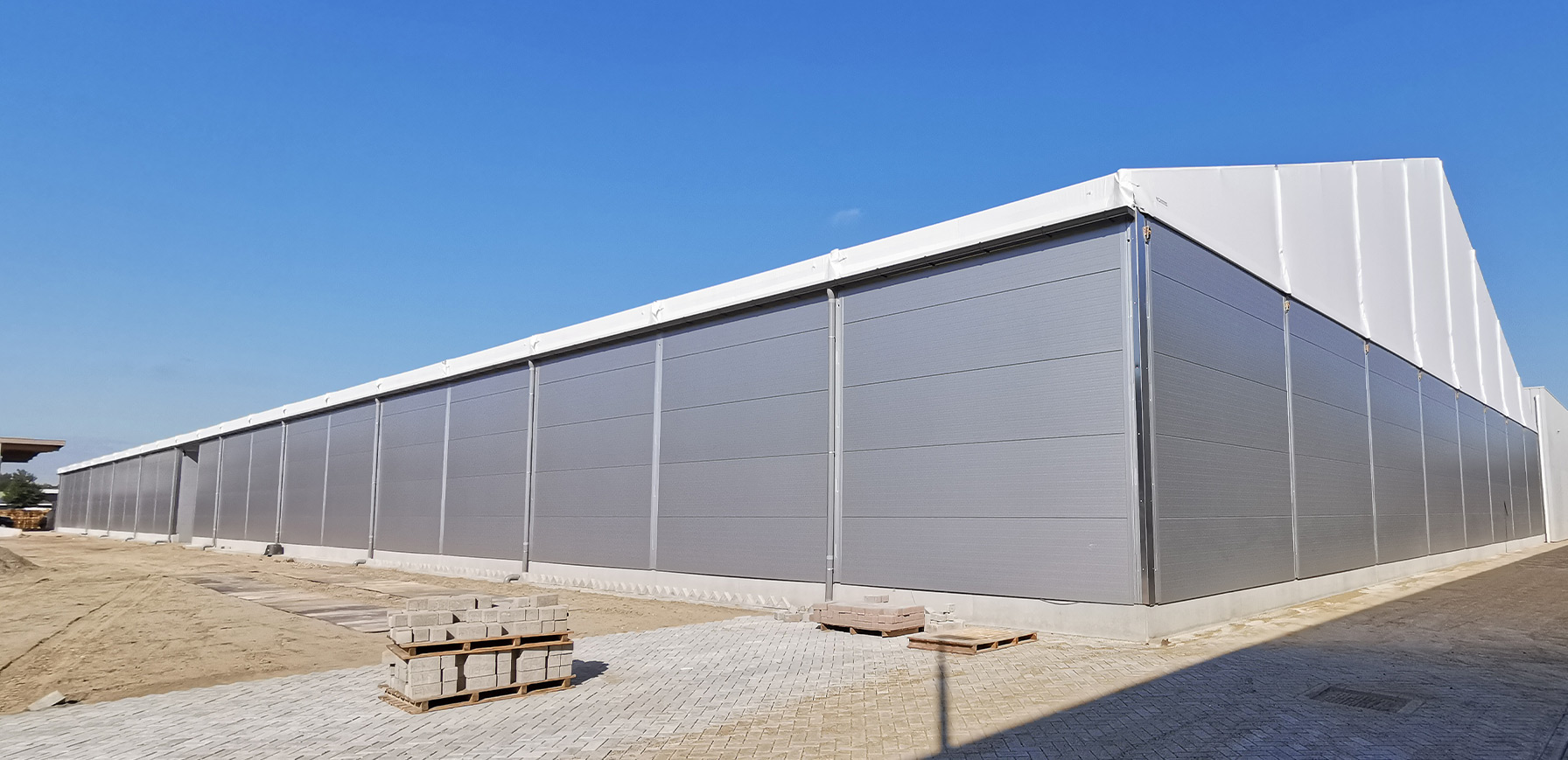 Warehouse Structure Unimpack Rucphen
Warehouse & Facility | Industrial application
Client
Unimpack Rucphen
Target clientq
Unimpack had an urgent shortage of logistics space. In order to make optimal use of their fallow area, Kontent Structures has realized a large storage tent in close collaboration with Unimpack.
Information
What a wonderful project in which the essential collaboration between Unimpack and Kontent Structures has led to a wonderfully efficient result. Unimpack is a great company that is a professional in the large-scale packaging and distribution of all kinds of Mediterranean food products. Unimpack installed the concrete foundation itself, in close consultation with the engineers of Kontent Structures.
The smooth concrete floor is composed in such a way that pump trucks, in particular, can move without problems and that the goods and employees are not hindered in any way. Finally, the moment had come for the storage tent to be built. The colleagues at Kontent Structures were all eager to be part of the construction team that eventually built the storage space for Unimpack in just 8 days.
The photos give a good impression of the size of this semi-permanent tent structure and the fact that the client could have the new large warehouse operational quickly.
Would you like to know more about this? Do not hesitate to contact one of our specialized advisers without any obligation. At Kontent Structures, the possibilities are so diverse, you will be amazed!
Project Details
Tent structures used for this project