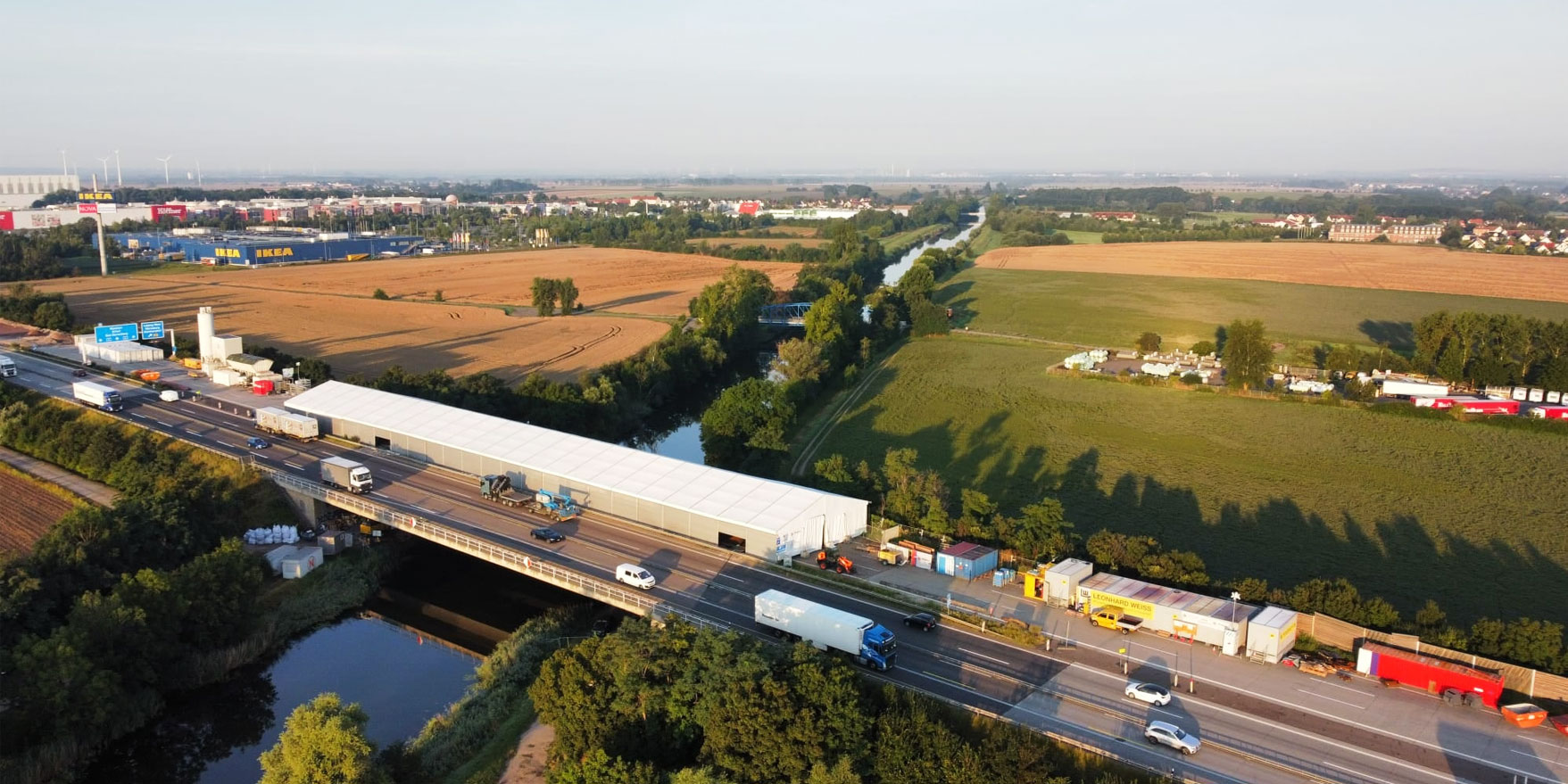 Extension of the service life of the German bridge at Günthersdorf
Client
Strukton
Objective client
In connection with renovation work on the bridge deck, a work tent was required over the entire surface of the bridge deck.
Rain or shine, they don't have to take that into account here in Germany in the coming period. This 18.5 mx 120 mx 4 m will ensure that the renovation work on the road surface can continue.
The ES 225 was used for this covering. The ES 225 has a maximum width of up to 25 meters and an unlimited length in segments of 5 meters.
This is not the first time that the German bridge has been provided with high-strength concrete. Kontent Structures, for example, has previously placed a tent in front of the Rijnbrug.
Product details