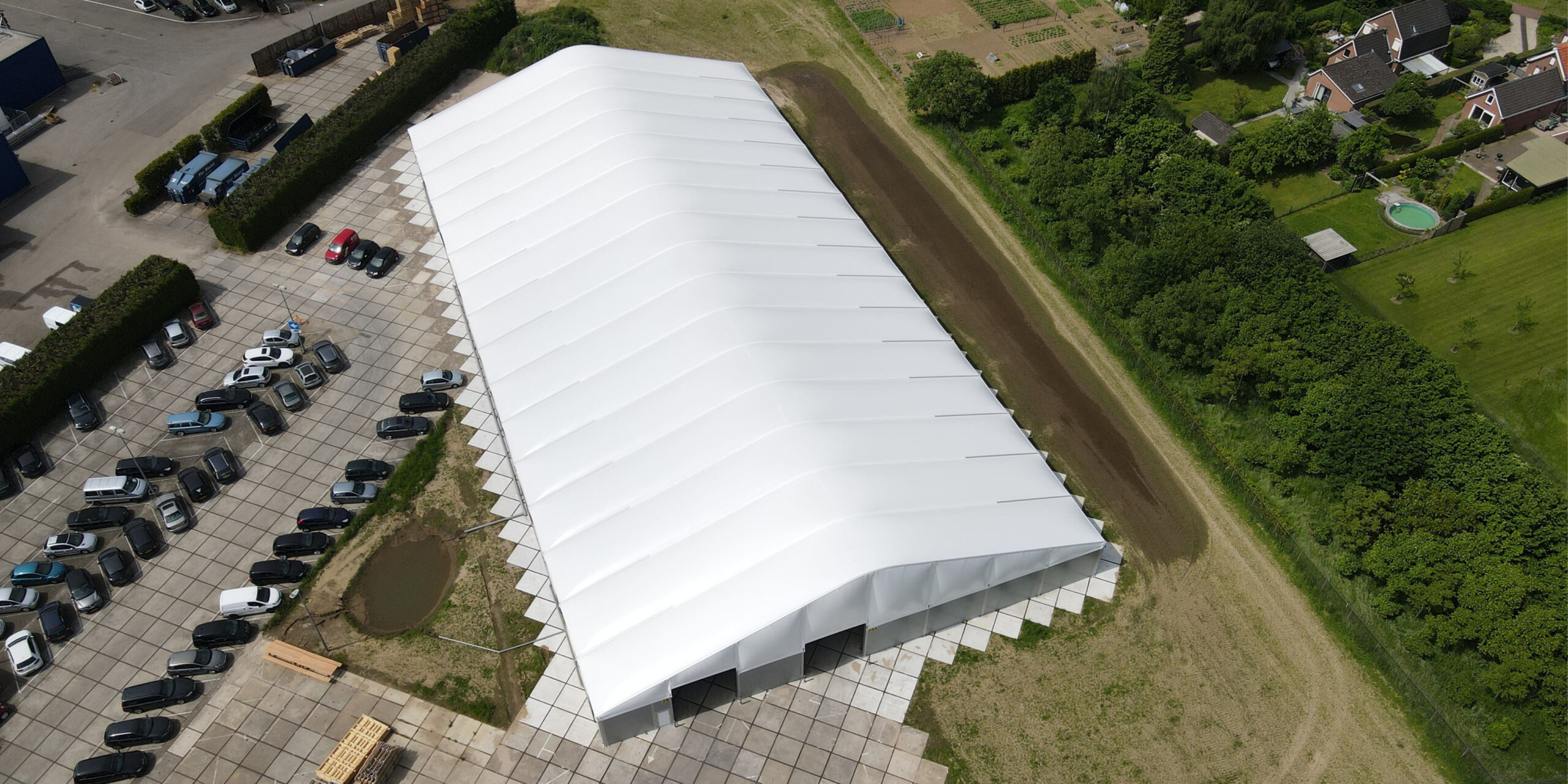 Warehouse structures KAAK Nederland B.V.
Client
KAAK BV Client's
Objective client
Due to growth, there is a demand for more space for the storage of (bread) machines.
Information
A beautiful and challenging project in which knowledge and experience were important factors. Because our customer was looking for extra space for the storage of bread machines, it was decided to place a custom-made storage hall. Because there was sufficient space on our customer's site, it was decided to realize the tent construction at our own location. During the erection of the construction, there was close cooperation with the customer, so that the fallow land could be used optimally.
The realization of this tent construction consisted of several phases. First of all, the use of Stelcon plates ensures a flat and hard surface. The plates are laid out in such a way that pump trucks, but also trucks, can move without any problems. In addition, the goods and employees are not hindered in any way by this. After the surface was placed, the construction of the tent could start. With an average of 6 people, this large tent construction of 40 x 80 m was realized in just a few days.
The tent construction has a round arch structure, insulated roof and facade tarpaulins with regard to condensation and a gutter with regard to water drainage. This gutter drains rainwater to ground level on both sides of the construction every 10 meters.
The photos give a good idea of ​​the size of this new storage hall.
Project details
Tent structures used for this project