Semi-permanent industrial warehouse
Do you need extra storage or space for your company? Then you are looking for a semi-permanent industrial warehouse from Kontent Structures. Together with a team of specialists, we build an industrial hall at your location within a few weeks that meets all standards and requirements; built to your needs.
The semi-permanent industrial warehouse of Kontent Structures is generally used as a temporary storage building, for extra storage space. Due to the many possibilities that a semi-permanent industrial hall can offer, the tent construction can also be used as a temporary showroom, supermarket, retail space and various occasions for the catering industry.
Curious about the possibilities a semi-permanent industrial hall can provide for your organization? Contact us for more information and advice.
Temporary industrial hall for every occasion
A temporary industrial hall for various applications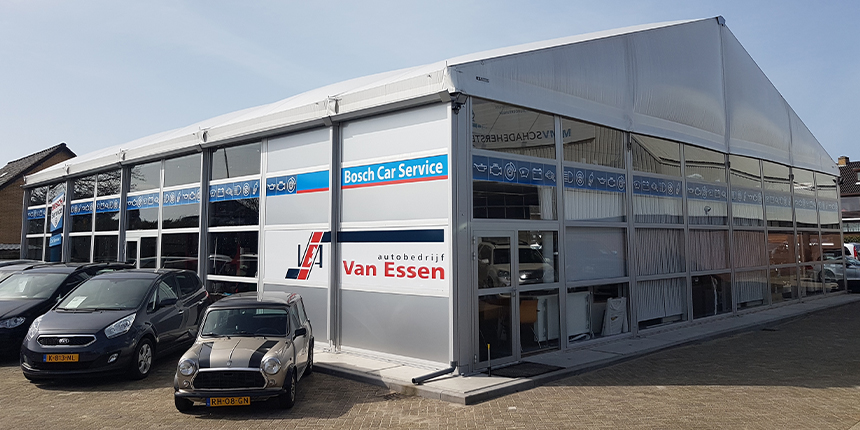 Every semi-permanent industrial hall of Kontent Structures is custom-made. There are many options available for every occasion. Think of options such as:
Glass or insulated panels
Sandwich panels with glass
PVC tarpaulins (insulated and non-insulated)
Fully insulated roof (Industrial industrial hall)
Smoke and heat dissipation
Various types of doors (single, double, overhead or roller shutter)
Lightning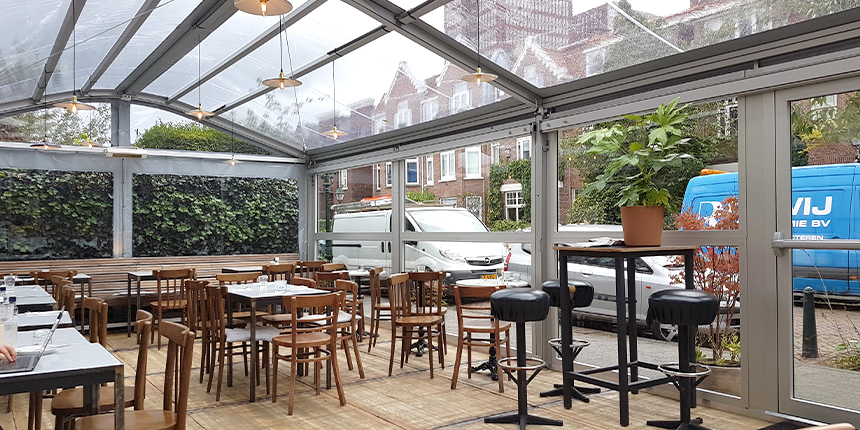 In addition to the many options that a semi-permanent production hall from Kontent Structures can offer, we go along with the customer's needs as far as possible concerning the size. This may deviate, for example, in open spaces where the number of available meters must be used fully and efficiently. The tent constructions are unlimited in length with width up to 40 m free span.
For example, you are provided with a company hall, where the space can be used beneficially, without the supporting posts in the middle of the construction. Curious about the options that apply to you? Our team, consisting of specialists, will be happy to help you realize your spatial needs.
Modular construction system for various applications
---
Realized industrial halls
Bedrijfshal huren of kopen
Bent u op zoek naar een demontabel, duurzaam en betaalbaar alternatief voor uw organisatie, ten behoeve van uw ruimtelijke behoefte? Bij Kontent Structures kunt een semi-permanente bedrijfshal huren of kopen. Neem contact op met een van onze adviseurs. Wij vertellen u graag alles over de mogelijkheden van een semi-permanente bedrijfshal.
Downloads